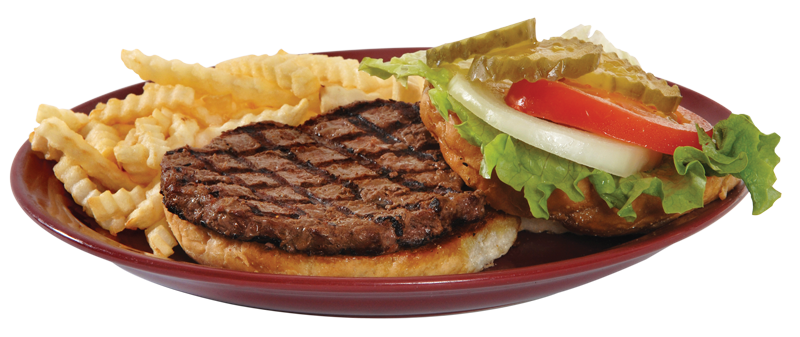 Burgerrific
Hamburger
A 1/3 lb. chuck steak patty served on a toasted bun and grilled to perfection.  What could be better?
5.50
Cheeseburger
Choose from American, Swiss, Cheddar, Mozzarella, Pepper Jack, or Bleu Cheese crumbles to make your burger king!
6.25
Bacon Cheeseburger
Smokey bacon and your choice of cheese for a classic flavor.
7.75
Mushroom & Swiss
Swiss cheese & mounds of grilled mushrooms make this our #1 burger!
7.50
Gray Bear's Revenge
Pepper jack cheese, jalapeño peppers, and salsa gives you a warm sensation you won't soon forget.
7.50
Brad's Bountiful Burger
Bacon, grilled mushrooms, fried onions and your choice of two cheeses helps fill you up right.
9.15
Beefy Patty Melt
Texas toast, fried onions, and Swiss cheese will make the new addition the talk of the town.
7.50
BBQ Ranch Bacon Cheddar Burger
The name could not explain it any better.
7.50
Pizza Burger
An Italian treat you will savor!
7.50
The Boodah Burger
Super Cow & Mighty Pig combine forces to fight the Evil Dr. Hunger and his diabolical plan to take over the world!  Have one today and help end the madness!  Add cheese for 25¢.
9.25
Burgers cooked rare, medium rare or pink in the middle may be undercooked and are served only upon request.  Consuming raw or undercooked animal foods may increase your risk of foodborne illness.